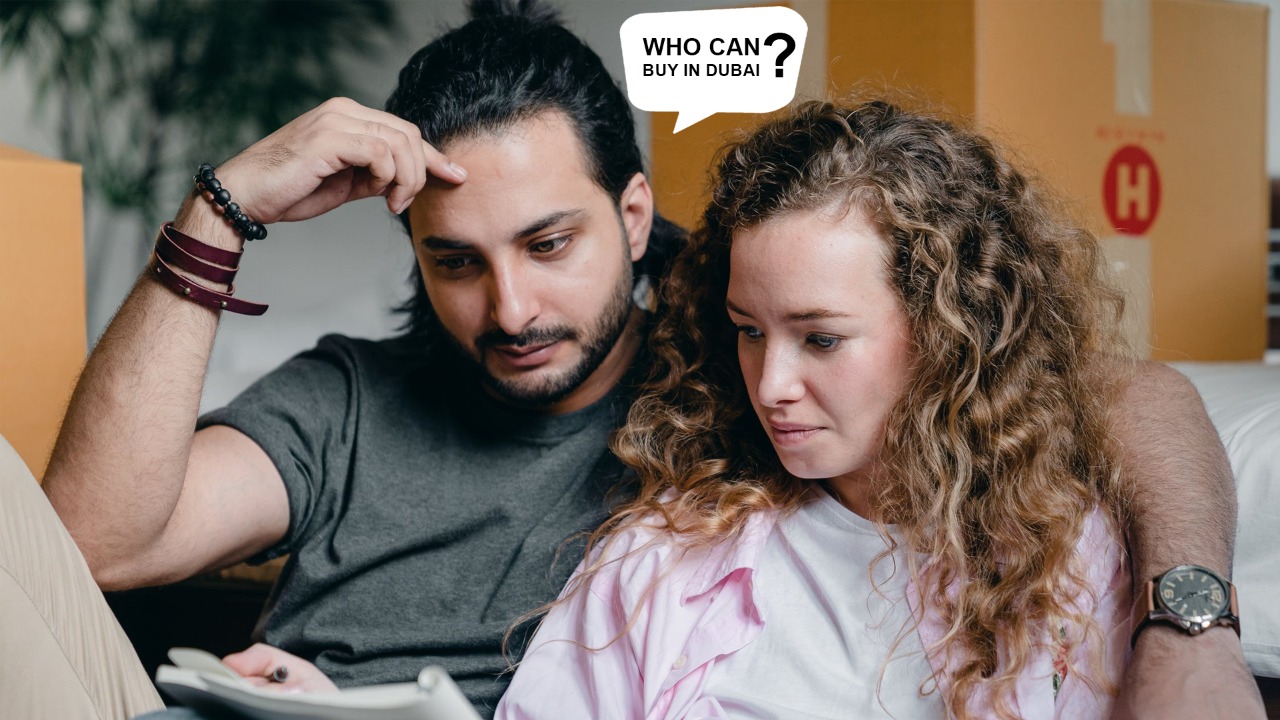 Who can buy property in Dubai

Anyone can buy in Dubai, UAE allows foreign nationals (including Israelis) to buy and own properties in Dubai either in their name or company's name. the designated areas are being specified by the government as Freehold and in these areas, one can invest. There are some areas where only locals can buy or GCC countries citizens could buy. These areas are Bur Dubai, Diera, Sheikh Zayed Road, Jumeirah - Al Sufouh Road, Al Barsha 1 and 2.

Some areas are on the leasehold plan like Dubai Silicon Oasis (DSO) or Dubai Investment Park (DIP), the lease could be up to 30 yrs to 90 yrs, depending on the area to area.

For Indians, Dubai is the best place to invest as this is just 3 hours away from home, the food and the culture are all same, even Dubai has a Gurdwara and a Temple to show tolerance towards the other cultures. The Indians have not only thrived here but they have made huge fortunes, some of the richest people in Dubai are Indians. For Pakistani, this is a second home as it's close to their own country plus the culture and religion are much similar as many of the locals have married Pakistani women, and they have been living in Dubai for generations.

After the discovery of Oil in the UAE, the country has never looked back and all praises to the rulers of the country that they have maintained best relations with its neighbors but also with major powers, even the foreigners who came in 1978 they consider this country as their home, and in return, the country has given them love and respect and embraced them as their own.

Today this country is known for its multi-cultural environment, safety, and security among all religions that are living in harmony and peace. The world today talks about Dubai.

Why buy in Dubai - 7 reasons

Safe investment - this is a safe country to invest the money, the rules are simple and DLD (Dubai Land Dept.) and RERA (Real Estate Regulatory Authority ) control the entire framework of Real Estate. If you purchase a property from the developer, the money you pay goes to the Escrow account, which is controlled by RERA and Developer, the developer gets the money only when the stipulated construction is done by the developer which has been stated in the payment plan as per REAR rules.

Zero Tax- there is no tax on capital appreciation or rental income.

Capital appreciation- people have made fortunes in Dubai by investing in Real Estate, the market right now is matured and has already appreciated by 20% all thanks to Covid,  the Villa prices have reached almost double in some areas.

Best Rental Income- The country is known for its highest rental income which can go up to 10% in some cases, even any of the fixed deposits do not give you these kinds of returns.

Safety and Security- The country is safe for men women and children and there is a zero-tolerance policy on crimes in Dubai.

Cheaper fuel and Car Prices, Shopping Hub- all the make of cars are available in Dubai and cheaper from some countries where they are manufactured.

Medical Infrastructure - Dubai has the world-class infrastructure of Medial Hospitals and doctors, the only country which has handled the COVID so well, the entire population is vaccinated and has the least number of casualties.
---
By: Nitin Bhargava
Date Created: 2022-02-18 04:43:08